Preperation of a person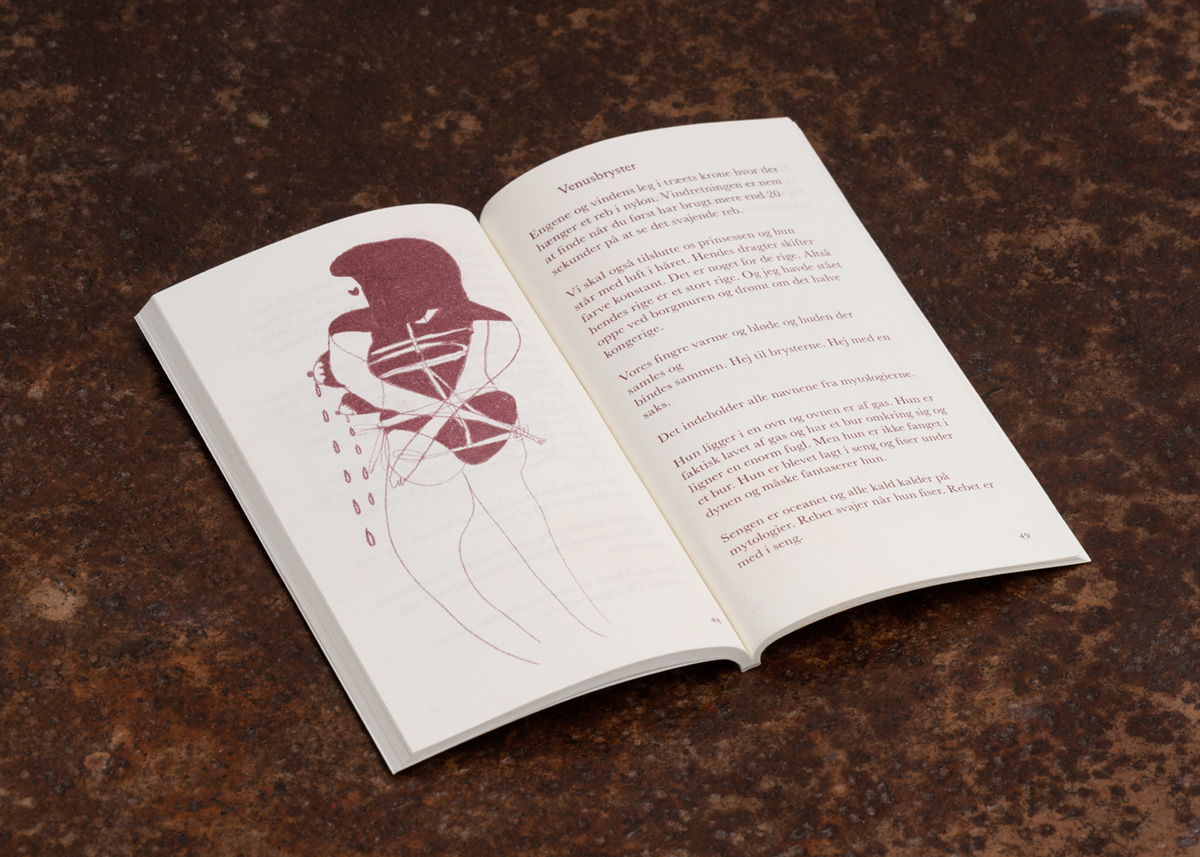 'Preperation of a person' , 'Menu' or 'spitting slurping lemon bathing oysters and its sisters' is a comissioned work for the exhibition 'MAD MAD MAD' oabout baroque and food at museum Gl. Holtegaard in 2022. The works are a installation consisting of an alluminium fontaine of an oyster woman spitting water, a silkscreen printed brown wallpaper covering the walls entirely and a book with texts written by both Anna Stahn and writer Rasmus Halling Nielsen and with illustrations by Anna Stahn.

The works are about sensuality, abundance, body, romance, hunger, objectification and body horror. The works draws inspiration from baroque paintings, films such as 'Le grande buffet' and 'Tampopo', Yayoi Kusama and Andy Warhols wallpapers and bauhaus Wallpapers.