Vase lady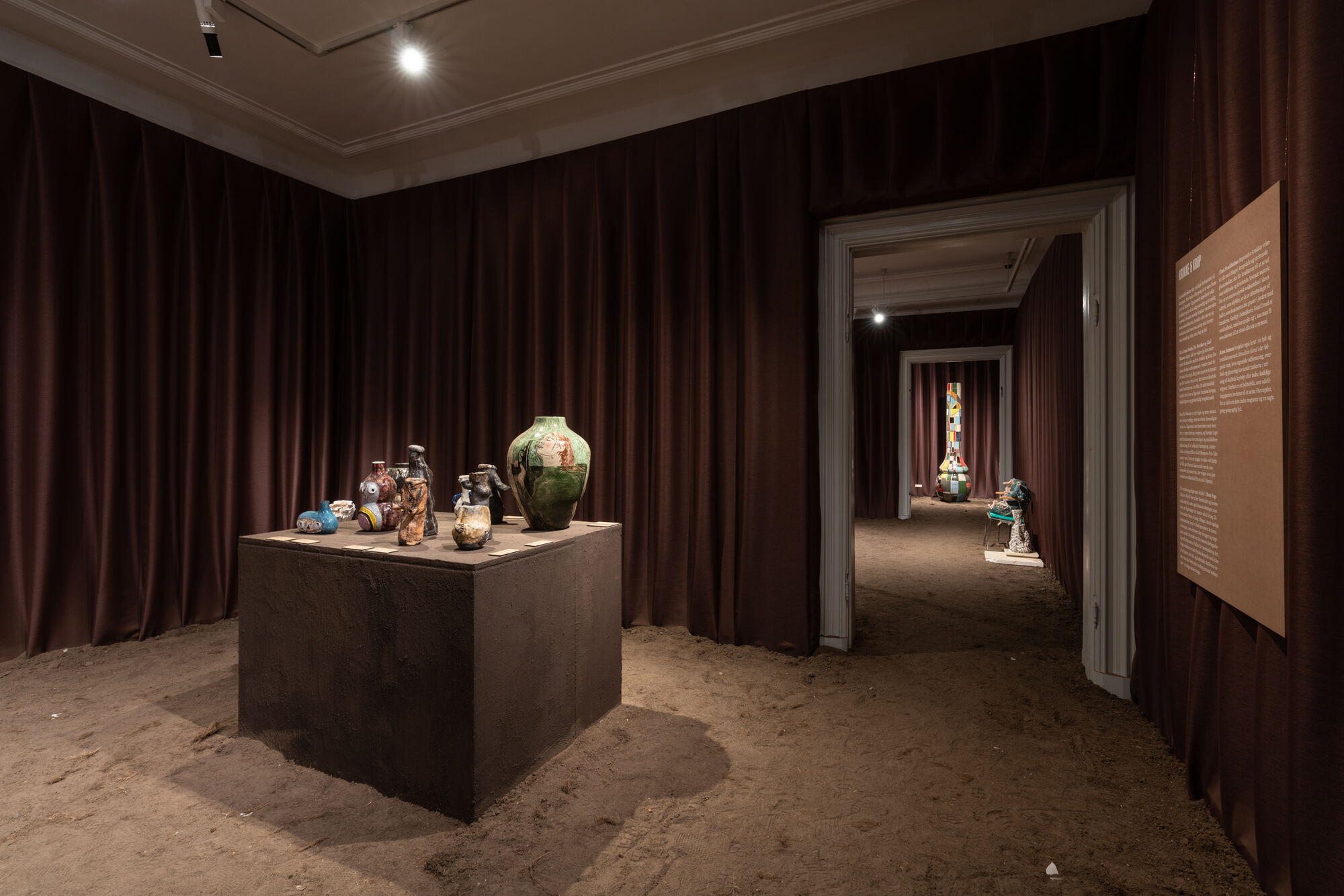 'Vase lady' is a series of ceramic vases and vessels, raku and stoneware, for the ceramic exhibition 'COOL CLAY' at museum Gl. Holtegaard.
The works are made with my mind on popular everyday romantic ceramics from Danish homes Ala Bjørn Wiinblad, French bourgeois glazed with drawings of ladies, Kokeshi dolls and babushka boxes.
There is something comic-like at stake in the works; doll faces, bodies and attitudes, feminine faceless figures, posing pregnant, surprised or pissed off.
The glazing is discrete, white, brown, unglazed with a single red dot lipstick mouth or a blue sleeve.
I have been interested in emphasizing the texture and color of the clay; I have used a technique where I have let black clay dry out and then painted and scraped white clay into contours, as if to draw in the clay.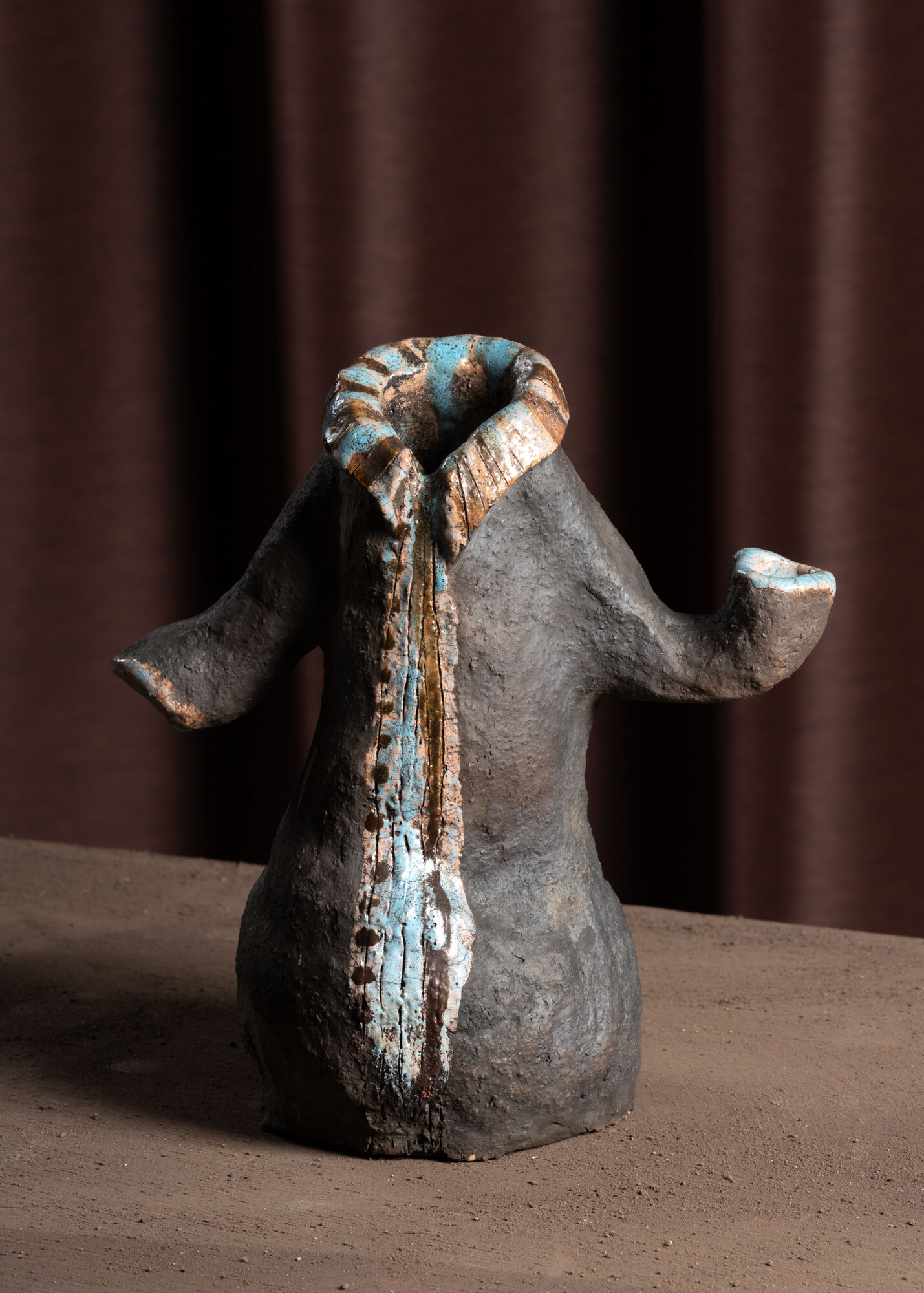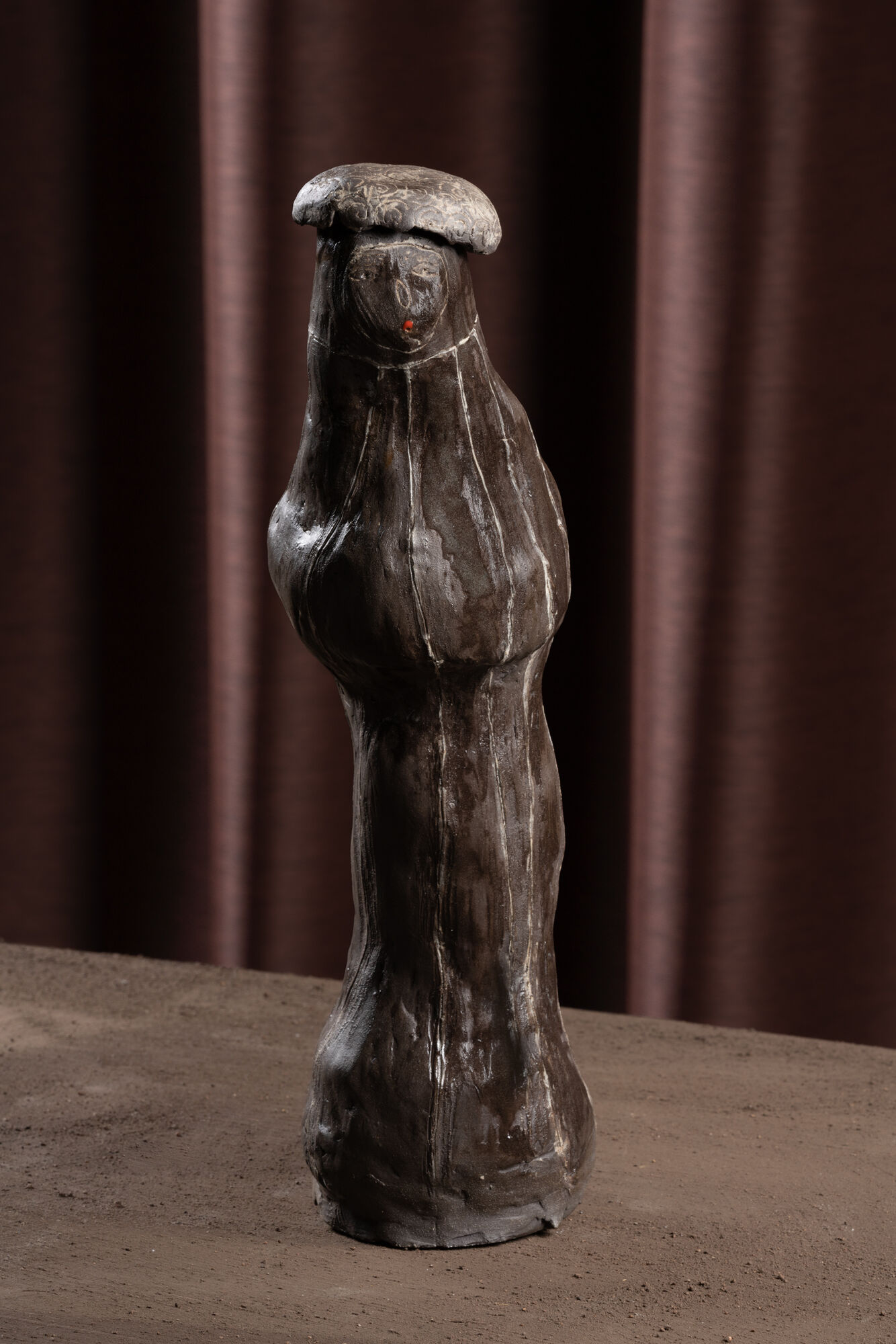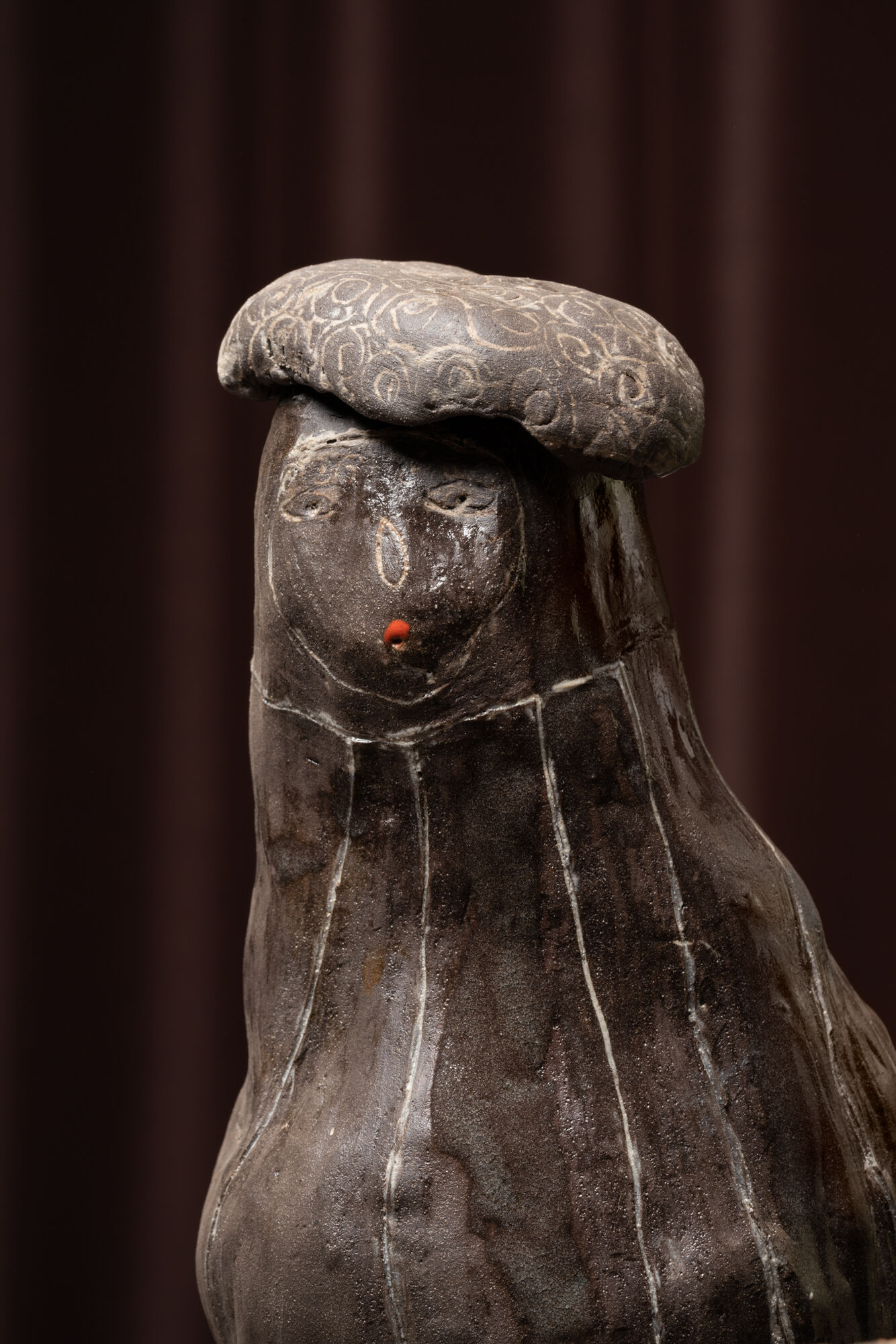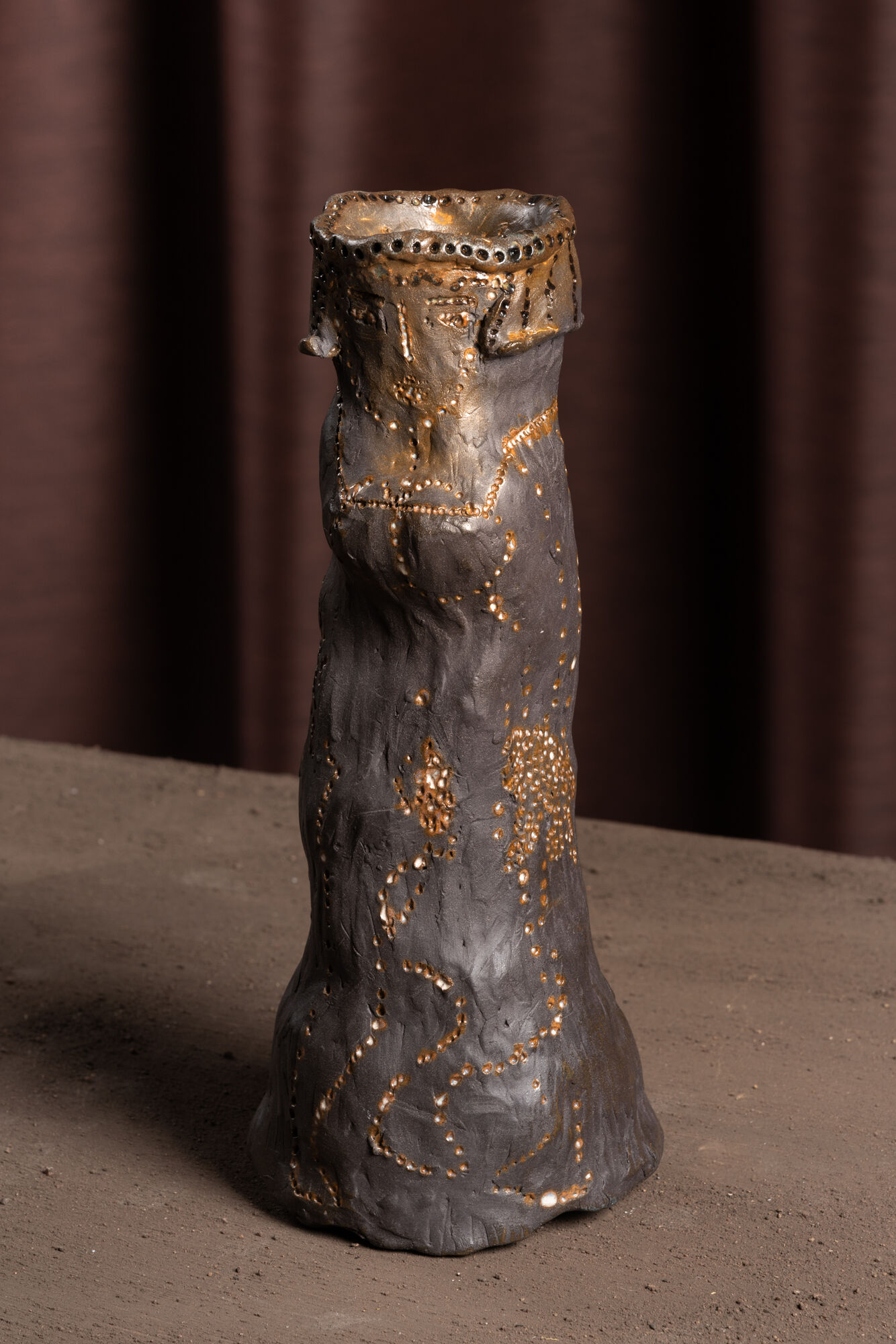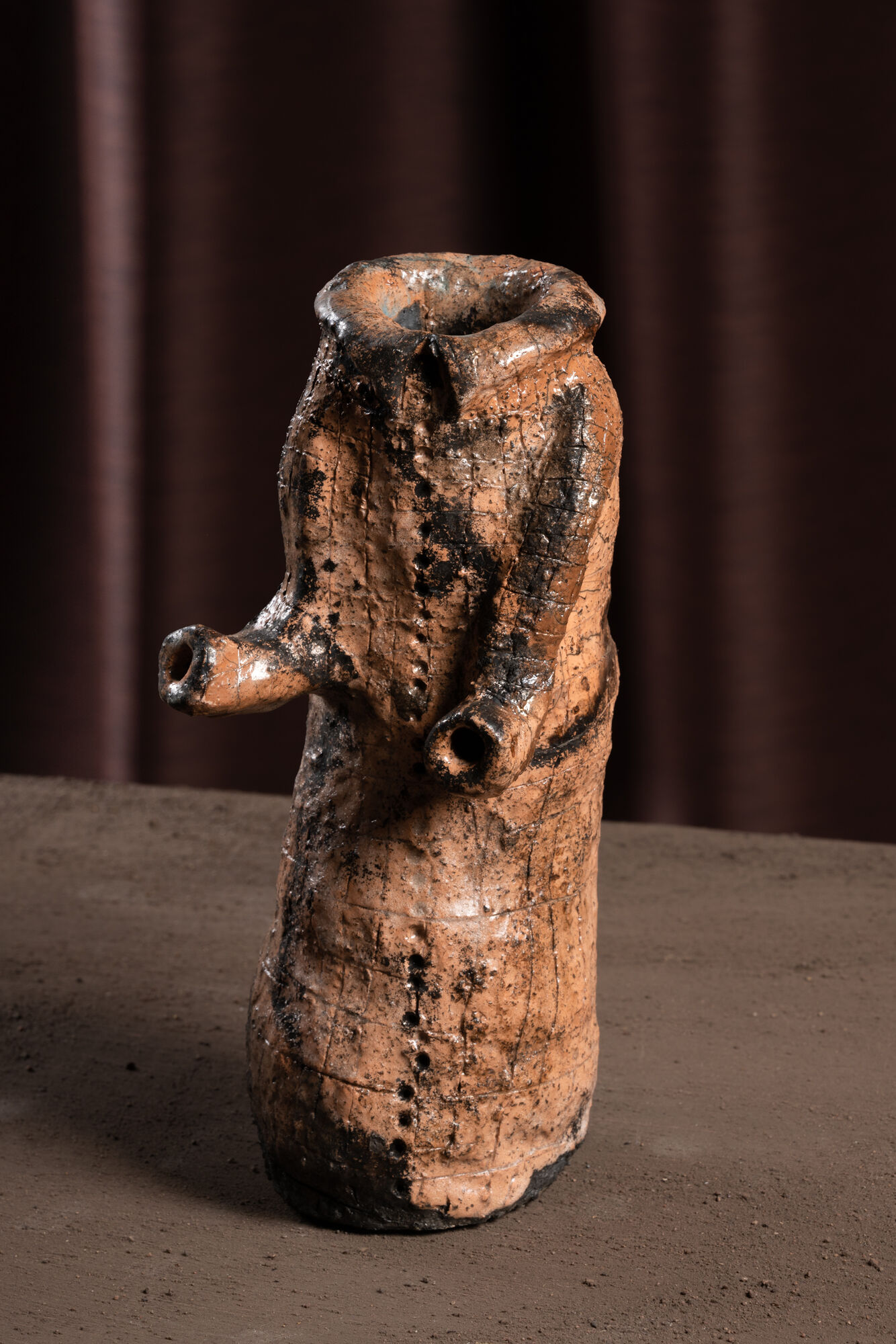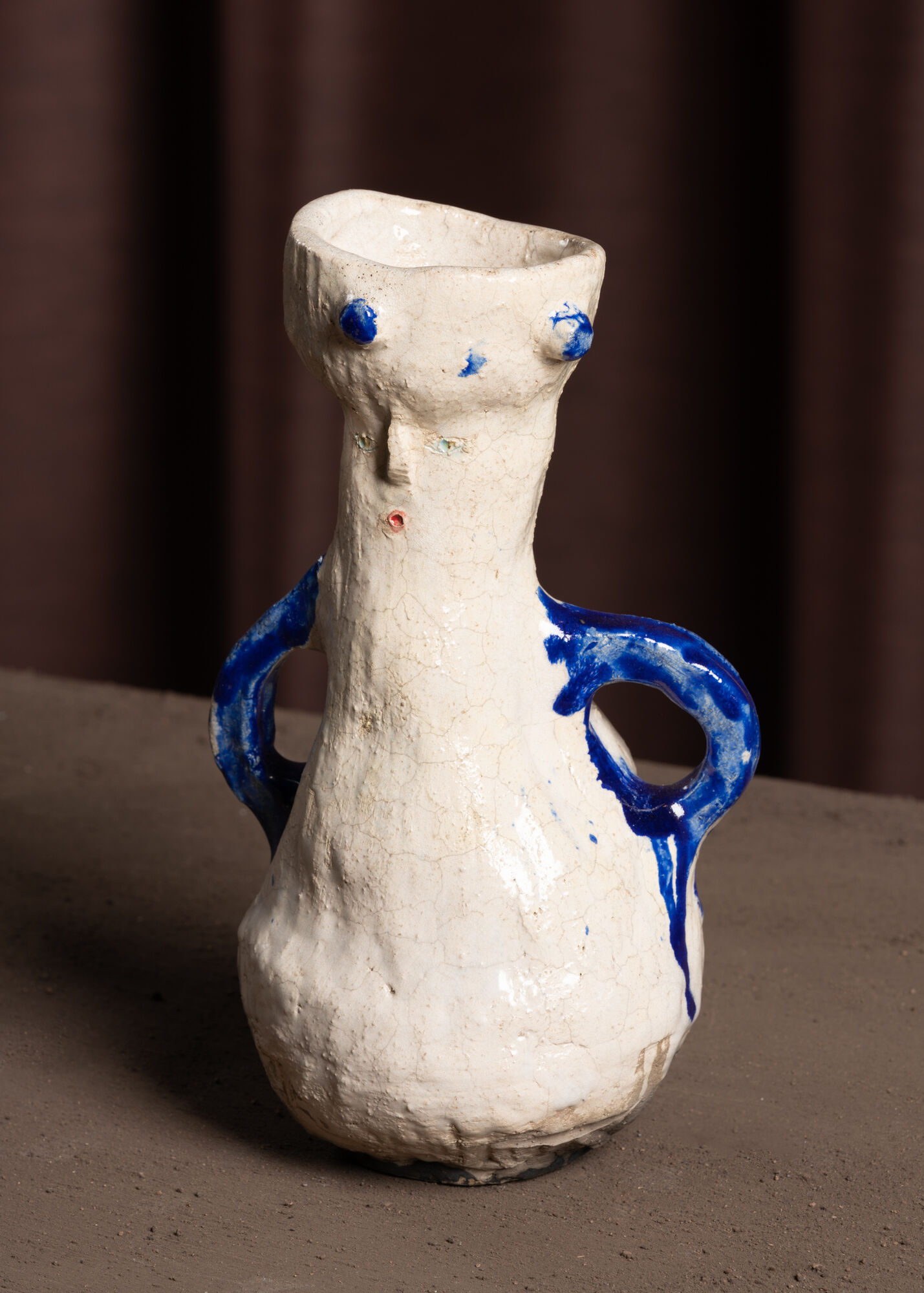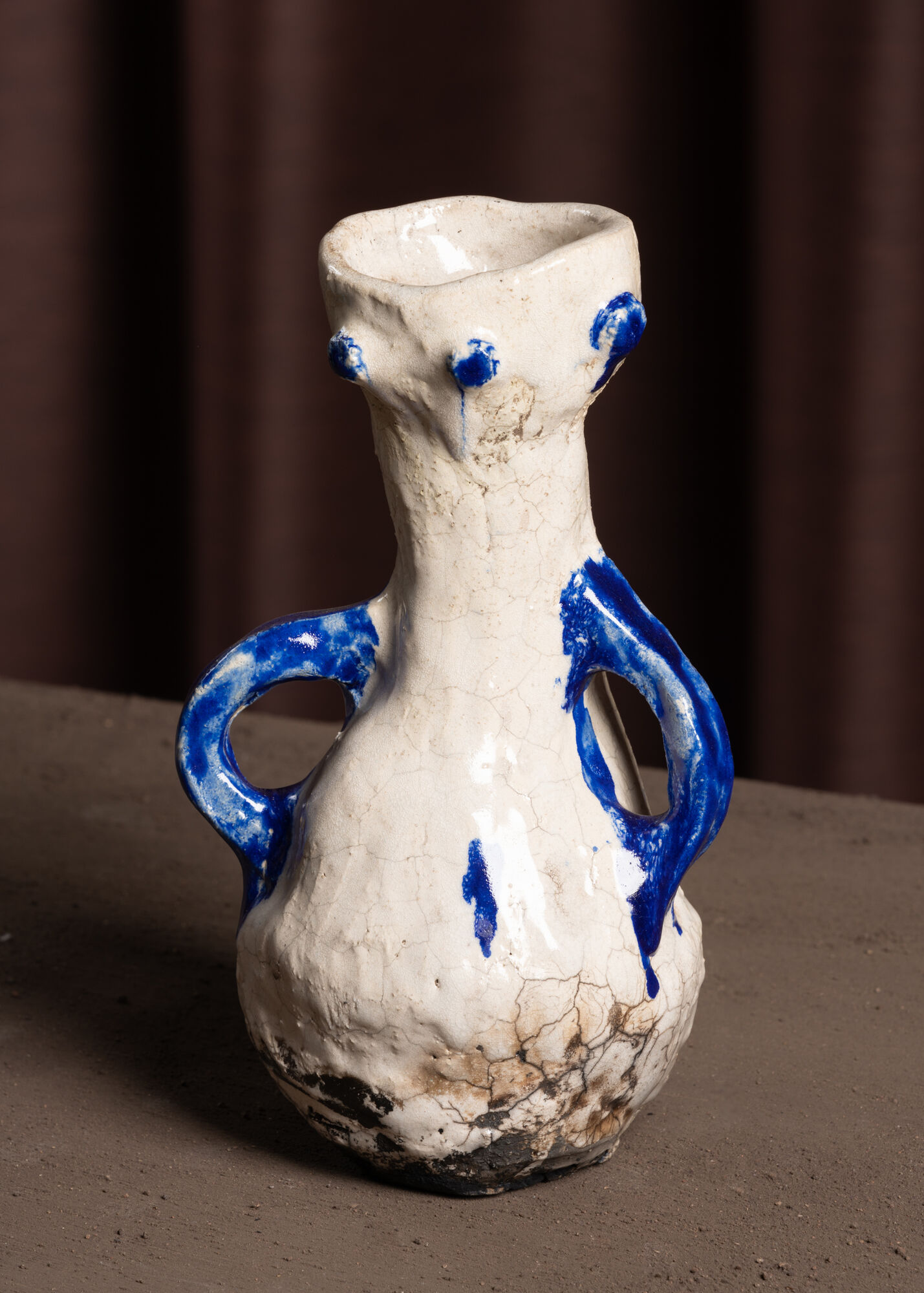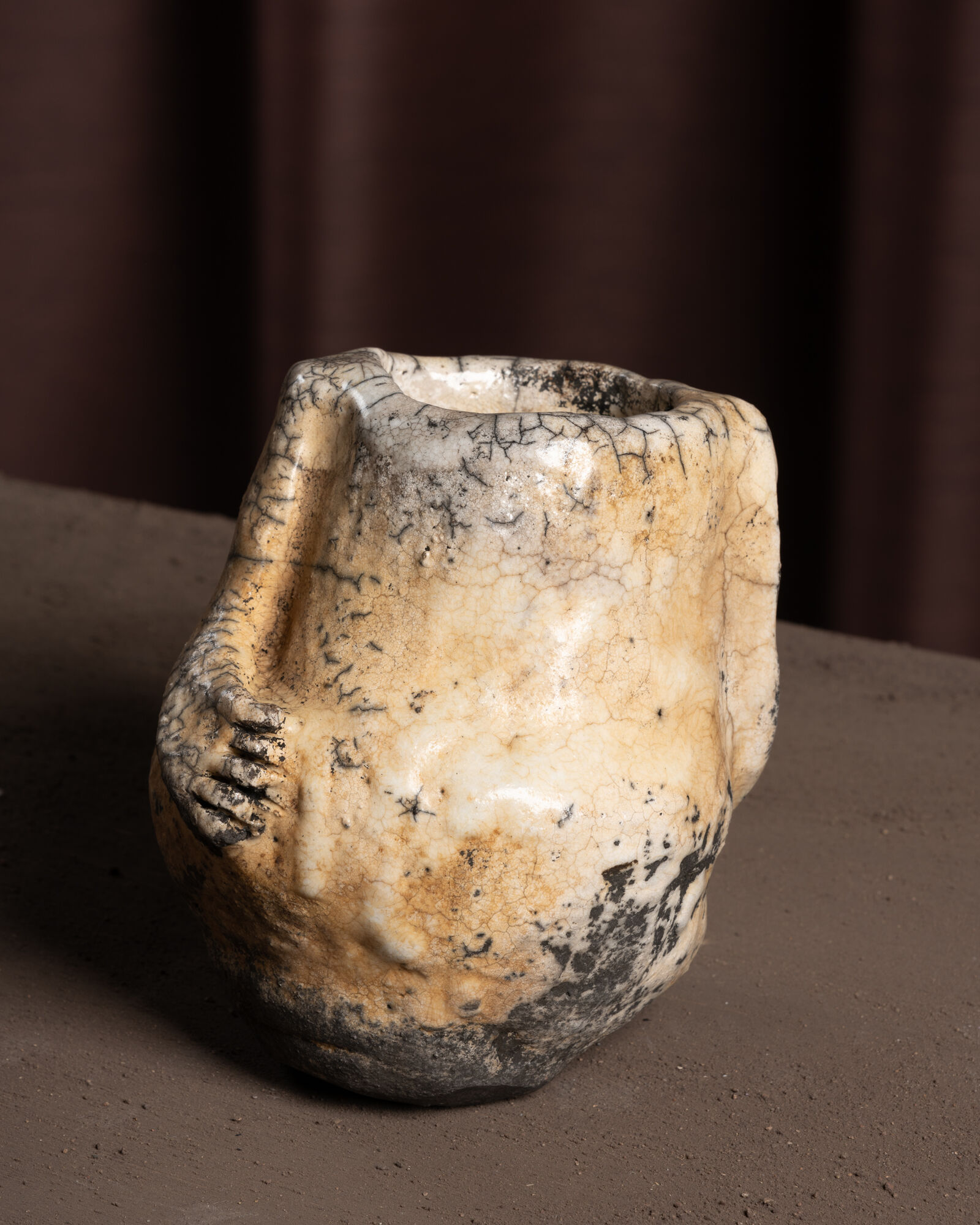 Photos by David Stjernholm